People said that behind every successful man there is a woman, I believe that behind every successful person there is a book, not to mention a huge bookcase. These 10 inspirational quotes about reading will encourage you to love more books, read more books, and… buy more books.
10 inspirational quotes about reading #1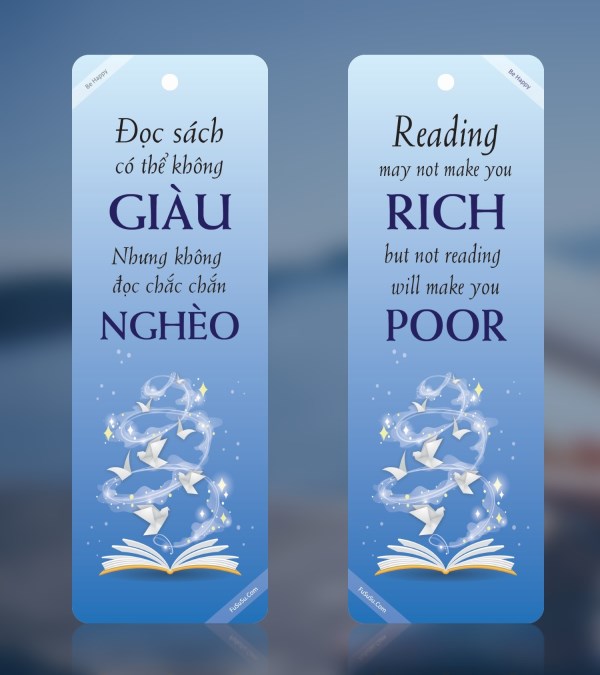 In my opinion, the more books you read, the richer you get. Reading a book might not help you get rich financially, but you will always get rich intellectually. Knowledge is the source of every precious asset in the world!
Do you notice that each book looks like a door? That's true. When you open a book, you are opening a door that leads to a big treasure chest. Therefore, keep in mind this #1 in the top 10 inspirational quotes about reading, it will inspire you to read more and enrich your treasure chest within your mind.
Reading may not make you rich, but not reading will make you poor!
10 inspirational quotes about reading #2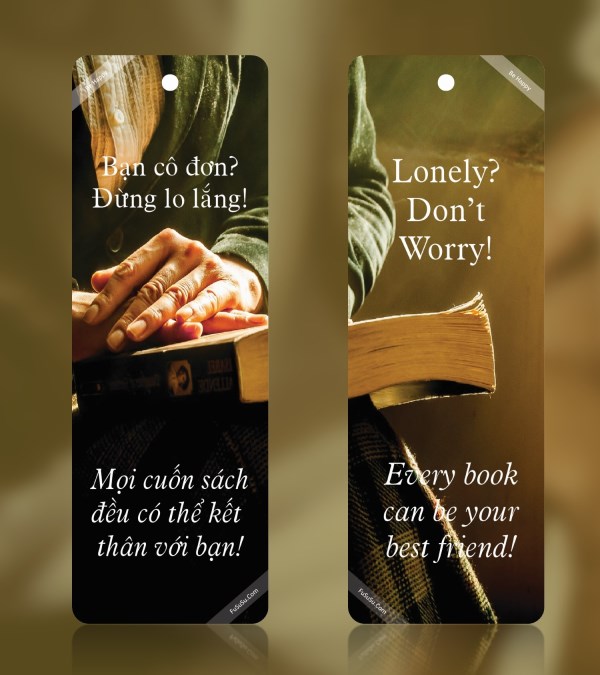 I still remember my first non-comic book titled One Minute For Yourself by Spencer Johnson. It opened the door that leads me to another world, the world of positive people. Then, I began to feel lonely, because there were so many negative people around me.
In that situation, I kept reading books on positive thinking, I became more and more optimistic and met more optimistic people in the real world. We might not work together now, but we still believe and help each other.
Feeling lonely? Don't worry. Every book can be your best friend!
This is one of my top inspirational quotes about reading that I learned after that experience. So always carry a book along with you, then you will never feel lonely. That's true!
10 inspirational quotes about reading #3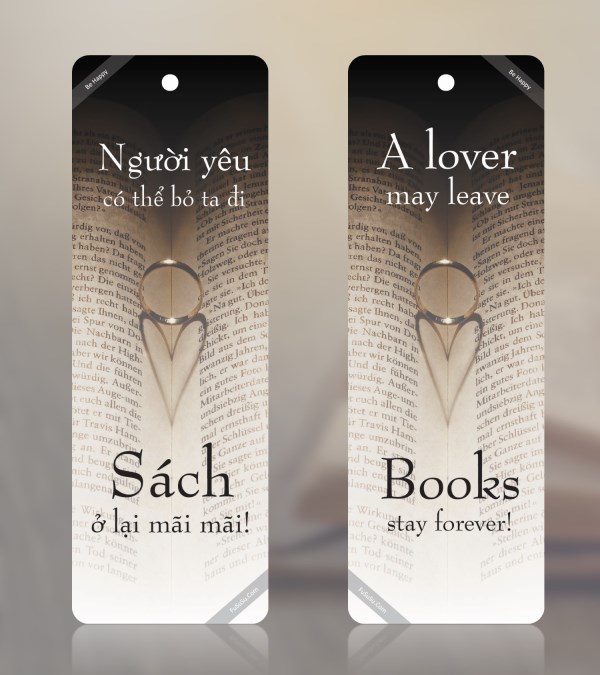 A lover may leaves, books stay forever!
This is my most favorite in the top 10 inspirational quotes about reading. Each time being lovelorn, I gain a better understanding of these quotes. At that time, I take a walk, find a quiet place then make friends with books. It helps quiet my mind, forget the past, move on and start a new chapter in my life.
You can leave a book somewhere then follow someone, there is no book that leaves you there and follow another book. If you feel a lack of motivation, if you got no one to share your feelings, just make friends with books, then you will be inspired!
10 inspirational quotes about reading #4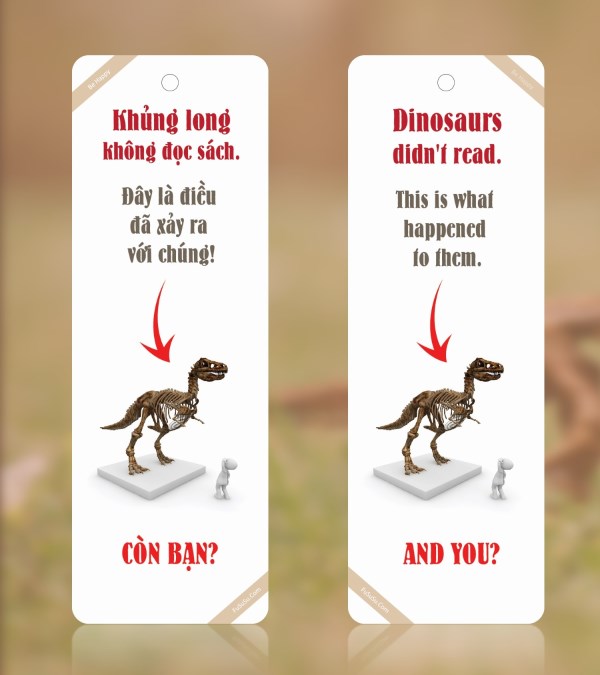 Dinosaurs didn't read, look at what happened to them?
If you analyze this quote, you'll see that it's not rational. Dinosaurs appeared before books, which are made by humans later. So their extinction and books are not related to each other!
Nevertheless, I still like this inspirational quote about reading. It's so funny, and also so powerful. It awakes our reading spirit, it's another way of saying "Read or Dead!"
10 inspirational quotes about reading #5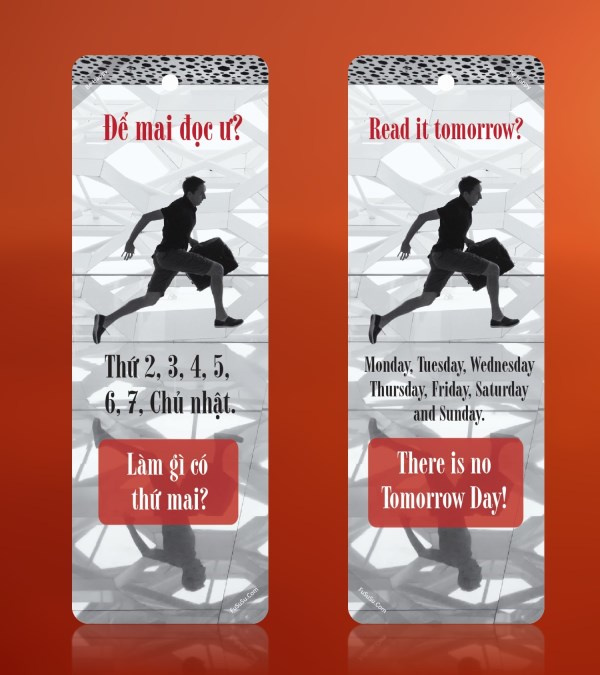 In the book "The greatest salesman in the world (volume 2)", I was impressed by the word "tomorrow". According to the author, "tomorrow" only exists in the calendar of fool people.
Read it tomorrow? Monday, Tuesday, Wednesday, Thursday, Friday, Saturday, Sunday, there is no Tomorrow day!
This is an interesting fact, also one of the top 10 inspirational quotes about reading. It reminds us that there is no day called tomorrow, only today. So, if you are still breathing, just read books! Here and now! Only one page is okay, just read before it's too late!
10 inspirational quotes about reading #6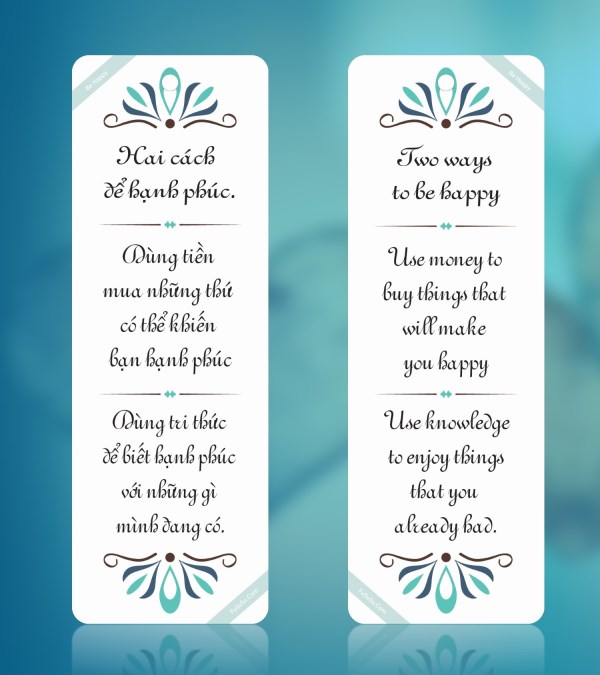 What is happiness? After all, it's a state of emotion. Emotion changes based on our thoughts, our opinions about the same event or incident. After reading a book, your opinion about something will change, your emotions will change too.
Two ways to be happy: 1. Use the money to buy things that will make you happy. 2. Use knowledge to enjoy things that you already had.
This quote suggests a free solution to be happy, it's reading. Reading good books is a way to learn how to think like the author, how to see things or situations in a new positive way. It helps you become more positive, more optimistic, and get more happiness.
10 inspirational quotes about reading #7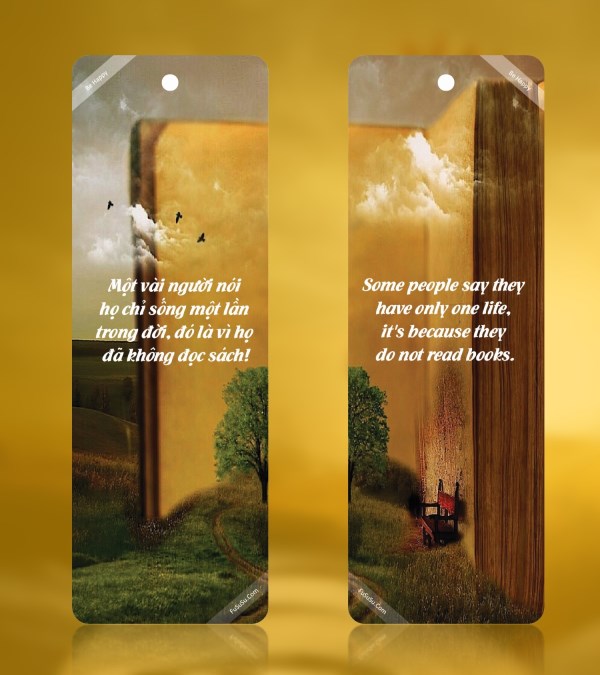 Sometimes in life, you will get confused, you keep wondering about your life purpose. It's normal for everyone, even for our ancestors. That's why they started the journey to explorer the world and conquer themselves.
Some people say they have only one life. It's because they do not read books.
This beautiful quote confirms that each book is like a life. Reading is a way to indirectly experience what the author has been through, a way to live the summary version of their lives and find the answer for yours.
10 inspirational quotes about reading #8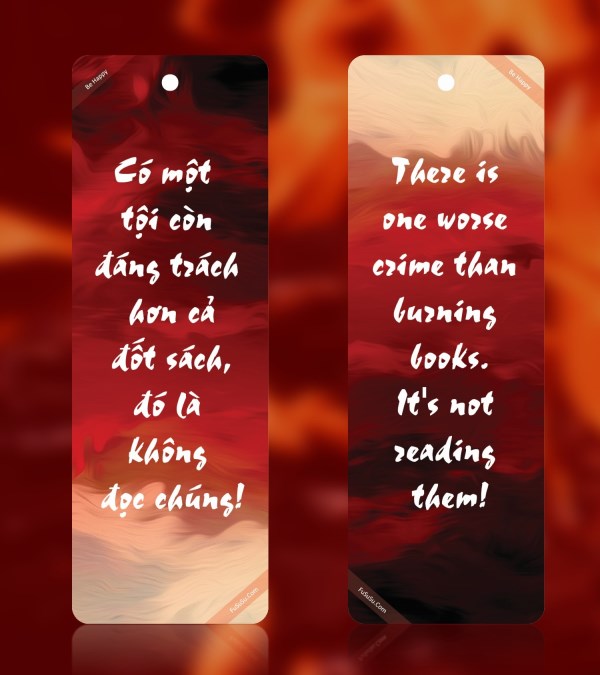 You probably know someone who loves books so much, that every time they go to a bookstore, they come out with several kilograms of books. But after that, they never read them all. Never do that, it will not only make the author sad but also make yourself guilty.
The simplest way to live a life without regrets is to fulfill your promises. Buying a book is like making a promise to yourself that you will finish it. Leaving the book alone on the bookshelf is just like bringing a child from an orphanage with you, then abandon it!
There is one worse crime than burning books. It's not reading them!
10 inspirational quotes about reading #9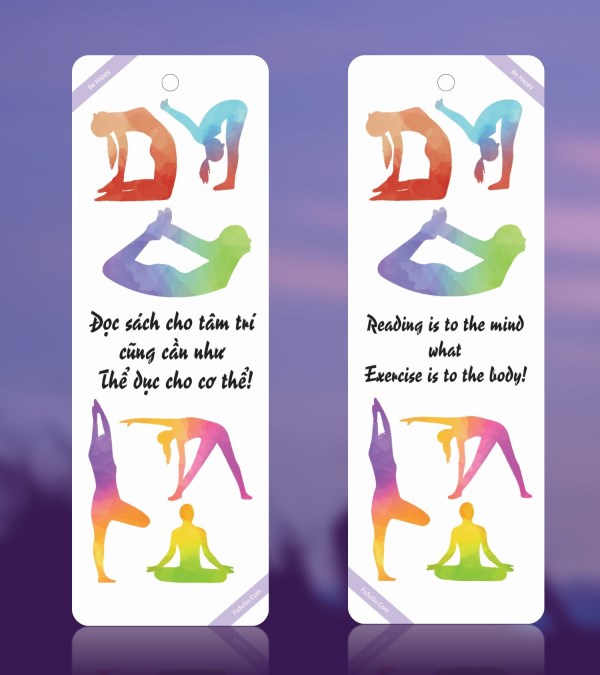 Most people want to be beautiful. They go to the gym, they do everything to get a beautiful body, and forget their mind. They let it eat things that shouldn't be eaten, they let it contact with things that shouldn't be contacted until it's too late.
At that time, the mind is so weak, like a sick body. The ancients taught us that prevention is better than cure, this quote reminds us that reading is an exercise for our mind. Reading keep the mind's wings healthy and help us fly to the goals.
Reading is to the mind what exercise is to the body.
10 inspirational quotes about reading #10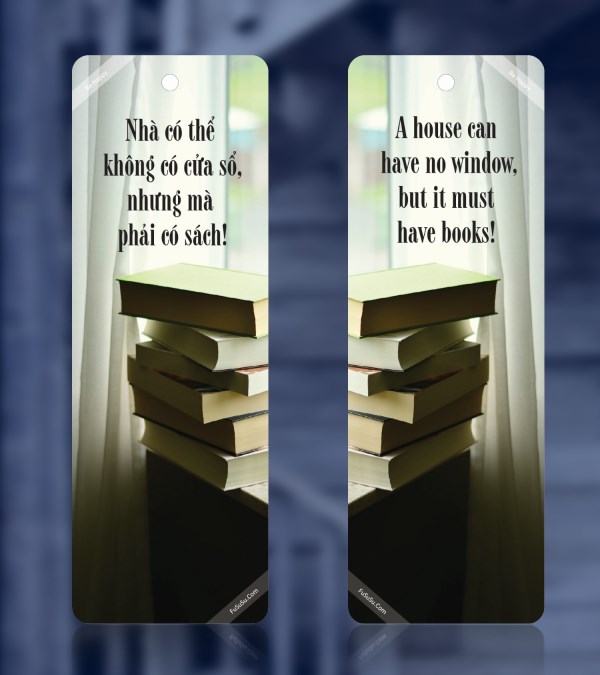 Have you ever felt uncomfortable? It feels like being in a locked room. If the window provides ventilation, the book will blow your mind with interesting ideas and new inspirations.
A house may have no window, but it must have books.
This quote helps us realize the importance of books. Books are like the windows that bring air to our soul, help us to stay fresh every day. Each time you open a book, imagine that you are opening a window to another world.